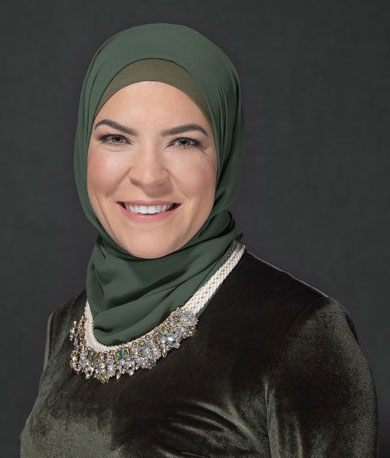 And so you made it to my website and you are here! I am happy you are and I know that you want to take the first step to a better you!
Let me formally introduce myself … I'm Zaynab Boussi.
I'm a personable individual with a great deal of energy, maturity and love. I'm a licensed clinical social worker … I guide individuals, couples and families from blurriness to clarity using my education, knowledge and experience.
Great distress can occur for many immigrants as they try to balance the values, language and traditions of their heritage culture while embracing and growing in their cultural setting. Having been raised in a Muslim-Arab American home has allowed me to appreciate and be mindful of the delicate and challenging aspects of living in seemingly two different cultural settings. My own bi-cultural experiences, my ability to speak English and Arabic, and the many years of professional work with immigrant youth and family's has allowed me to develop effective therapeutic interventions for helping individuals and their families cope with their adjustment and thrive as multicultural people. At heart, people are more the same than different and what is often needed is improved communication, greater understanding and genuine openness.
I have always been an advocate for the voiceless. Whether it is standing up for my friends in elementary school or joining protests in my college days; I have been a supporter for social justice since I was a child. To have my passion to help others and career combine has been a dream come true.
Everyone faces struggles in life and that there is power within every one of us to make our lives richer and more fulfilling. You can make the choice, to take the chance, and change your direction to a brighter life. Let me help you with taking that chance and changing your life at Clarity Therapy.
I believe in…
Love
Family
Forgiveness
Second chances
Making mistakes
Learning and persevering
YOU!
Training, Certification & Professional Associations:
M.S.W., Interpersonal Practice, Community Mental Health, University of Michigan, 2009
B.A., Major: Psychology Minor: Anthropology University of Michigan 2003
Licensed Master Social Worker (Clinical), State of Michigan
School Social Worker (SSW) University of Michigan 2010-Present
Member, National Association of Social Workers, Michigan Association of School Social Workers
Areas of Expertise:
Children, Adolescent, Family, Anxiety, Depression, Adjustment & Acculturation Issues