Learn About Your First Visit
Are you about to go to a therapist for the first time? You will be more at ease and get better results if you know what to expect.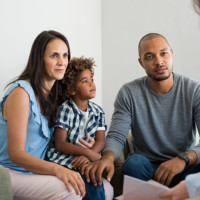 At Clarity Therapy, you will be treated with dignity and respect. My vision is to help you find the power within yourself to move past life's obstacles with clarity and confidence. I want to help you embrace your self-worth and learn the skills and mechanisms you need to tackle day-to-day struggles. I am here to help you cope with your problems and improve your life. Let us start this journey, together.
Out beyond ideas of wrongdoing and rightdoing there is a field … I'll meet you there. – Rumi